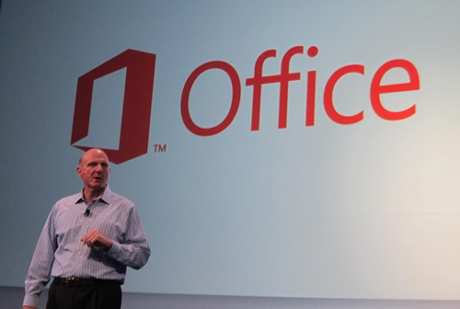 Jakarta – Seri terbaru dari aplikasi Microsoft Office akhirnya dipamerkan oleh CEO Steve Ballmer. Aplikasi ini diklaim akan tampil mulus ketika dijalankan pada tablet PC.
Dalam acara yang berlangsung di San Fransisco, Amerika Serikat tersebut, Ballmer disebutkan tampil percaya diri untuk beraksi dengan customer previewaplikasi yang memiliki nama beken Office 2013 tersebut dan Office 365 yang berbasis cloud.
"Ini merupakan Microsoft Office paling ambisius yang pernah kami buat," kata Balmer, dilansir Reuters.
Seperti Windows 8 — Office 2013 dan Office 365 — tampil lebih segar dan menghadirkan beragam fitur baru. Mulai dari bagaimana menampilkan fitur video di aplikasi word, hingga kemudahan dalam membuat diagram di Power Point.
Microsoft menjanjikan, komponen yang ada di Office terbaru ini yakni di Word, Excel, PowerPoint, hingga Outlook akan semakin memanjakan pengguna dengan fitur-fiturnya.
Belum disebutkan berapa harga jual dari Office versi terbaru ini ataupun kapan bakal resmi dirilis ke pasaran.
Namun kemungkinan besar, Office terbaru ini cuma bisa dijalankan di OS Windws 7 dan 8 yang akan dirilis dalam waktu dekat. Artinya pengguna OS Windows lawas, siap-siap saja kecewa.
Pengguna juga diarahkan untuk memanfaatkan layanan cloud storage SkyDrive. Ini memungkinkan user untuk menyimpan file di 'awan', dan bisa pula disinkronisasikan dan dibuka dari mana saja, asal terhubung internet. Berikut beberapa tampilan 'Office 2013′.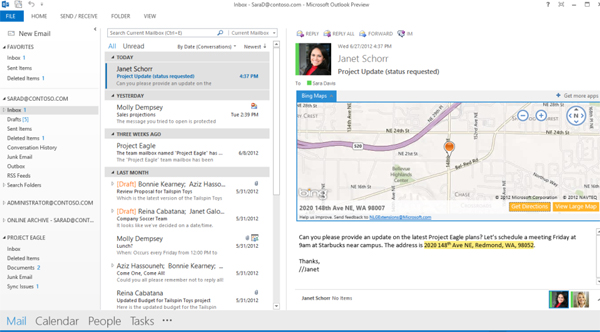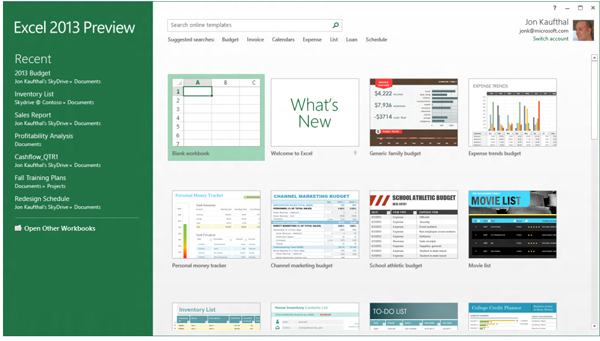 The video cannot be shown at the moment. Please try again later.
Source: detikinet